This is the first page drawn on my new Yiynova 20u, which was 100% reader funded.
The pressure curve is almost too good for someone like me, since having to press down hard at all makes my carpal tunnel flare up. 😐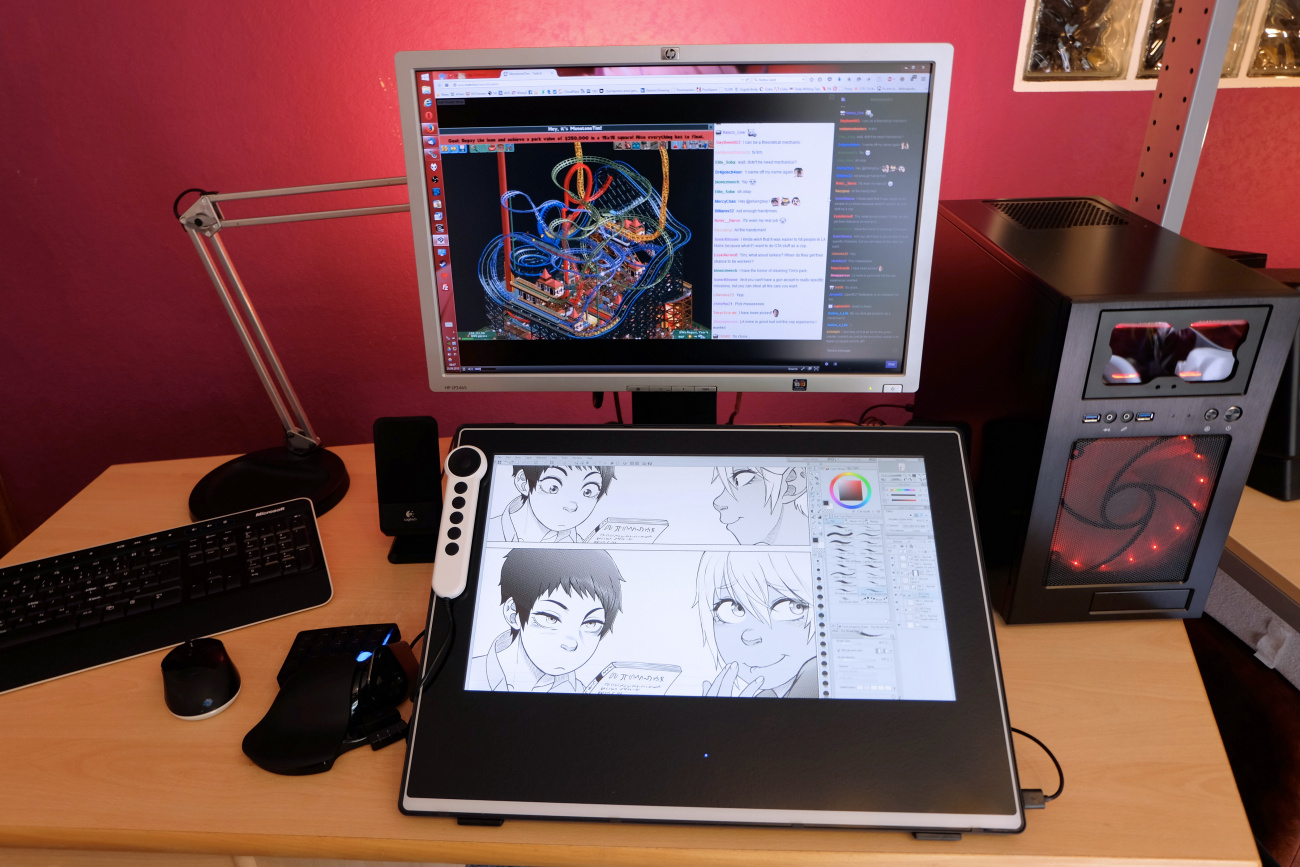 Here it is next to my cute little computer. It's more than twice as big than what I was drawing on previously.
I'll write a more thorough review once I've used it more, so far I'm pretty happy with it.